Friday Luncheon and Membership Meeting is Dec. 8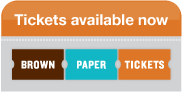 Learn the affect that housing options have on our economic development at Chamber meeting
The Nacogdoches County Chamber of Commerce Friday Luncheon presented by Grogan Clean Care, LLC is Dec. 8, from noon to 1 p.m. at Austin Hall, 4606 North St. Guest speaker is Mary Mocniak, CAM, NALP and association executive of Piney Woods Apartment Association will give a presentation on the East Texas rental housing market.
Chamber President & CEO C. Wayne Mitchell, IOM, said that adequate and affordable housing is critical to economic development. "One of the first questions developers ask when they consider locating in a community is about housing. This is a wonderful opportunity to learn more about living in Nacogdoches," Mitchell said.
Lunch attendees will also hear more from presenting sponsor Grogan Clean Care, LLC owner John Howell about "ColourClean," a maintenance service for carpet that both cleans and replaces the color lost, ensuring carpets stay the same color as when they were new.
"Not only does the service clean carpeting, but it also replaces the color lost," Howell said. "The process brings carpets back to the same color as when they were new, and it provides bleach spot repair. If treated regularly, the process will extend the life of carpet and save money for businesses including those in the rental property industry.
Lunch is $16 and registration is requested by 4 p.m., Wednesday, Dec. 6. Contact the Chamber by phone, 936-560-5533, or find a secure online option in Hot News at www.Nacogdoches.org.